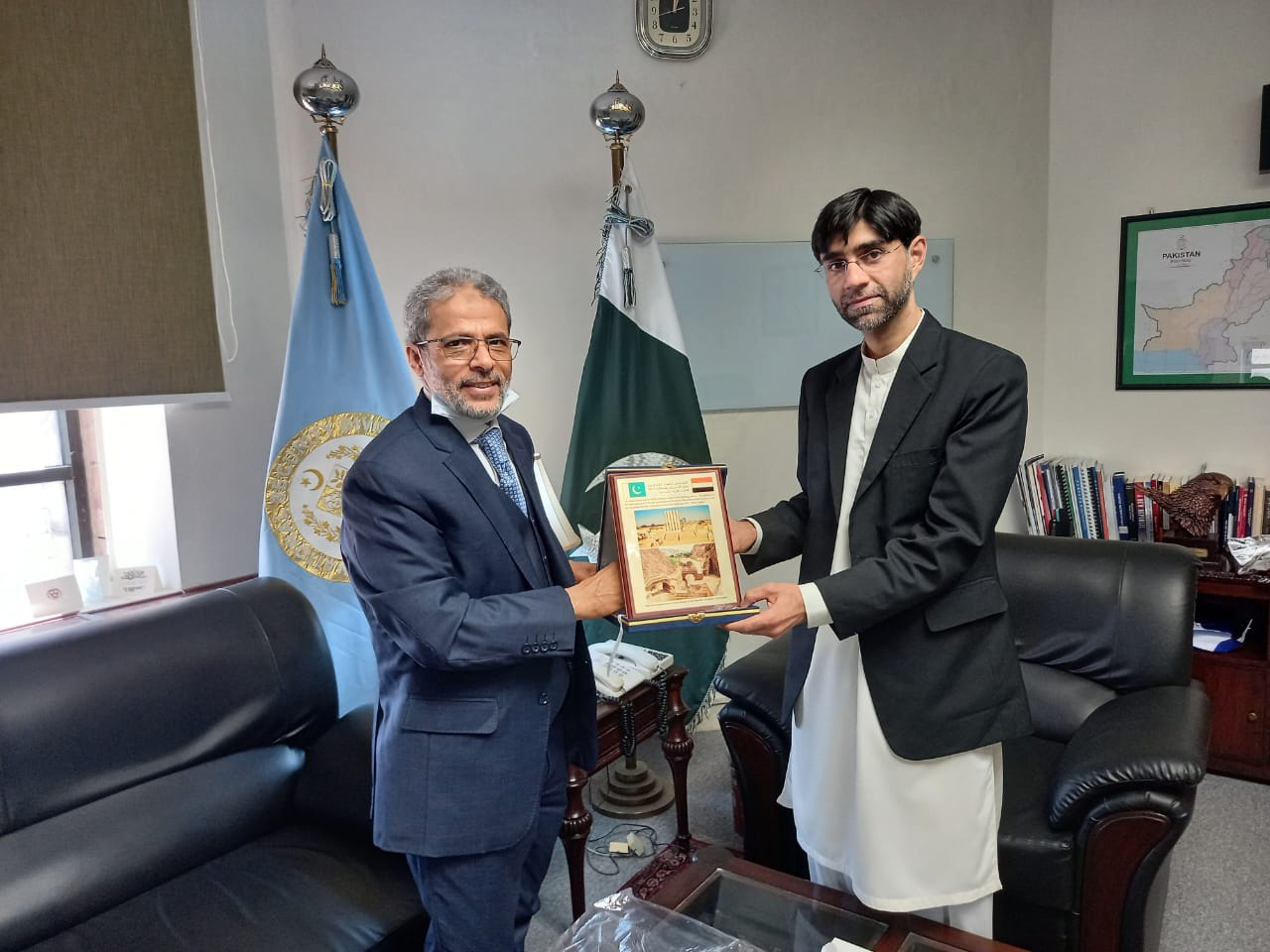 Yemen Ambassador Mohammed Alashabi was received yesterday by Dr. Moeed Yusuf Special Assistant to the Pakistan PM on National Security & Strategic Policy Planning.
They had a fruitful discussion on bilateral relations between the countries.
Amb. Alashabi enlightened Dr. Moeed on the Yemen security & Political situation and Houthis Militias brutal assault on the Internally Displaced Persons (IDPs) camps, civilian residential areas, and institutions in Marib Governorate and Houthis rejection to all efforts to end this absurd war to save the life of Yemenis.