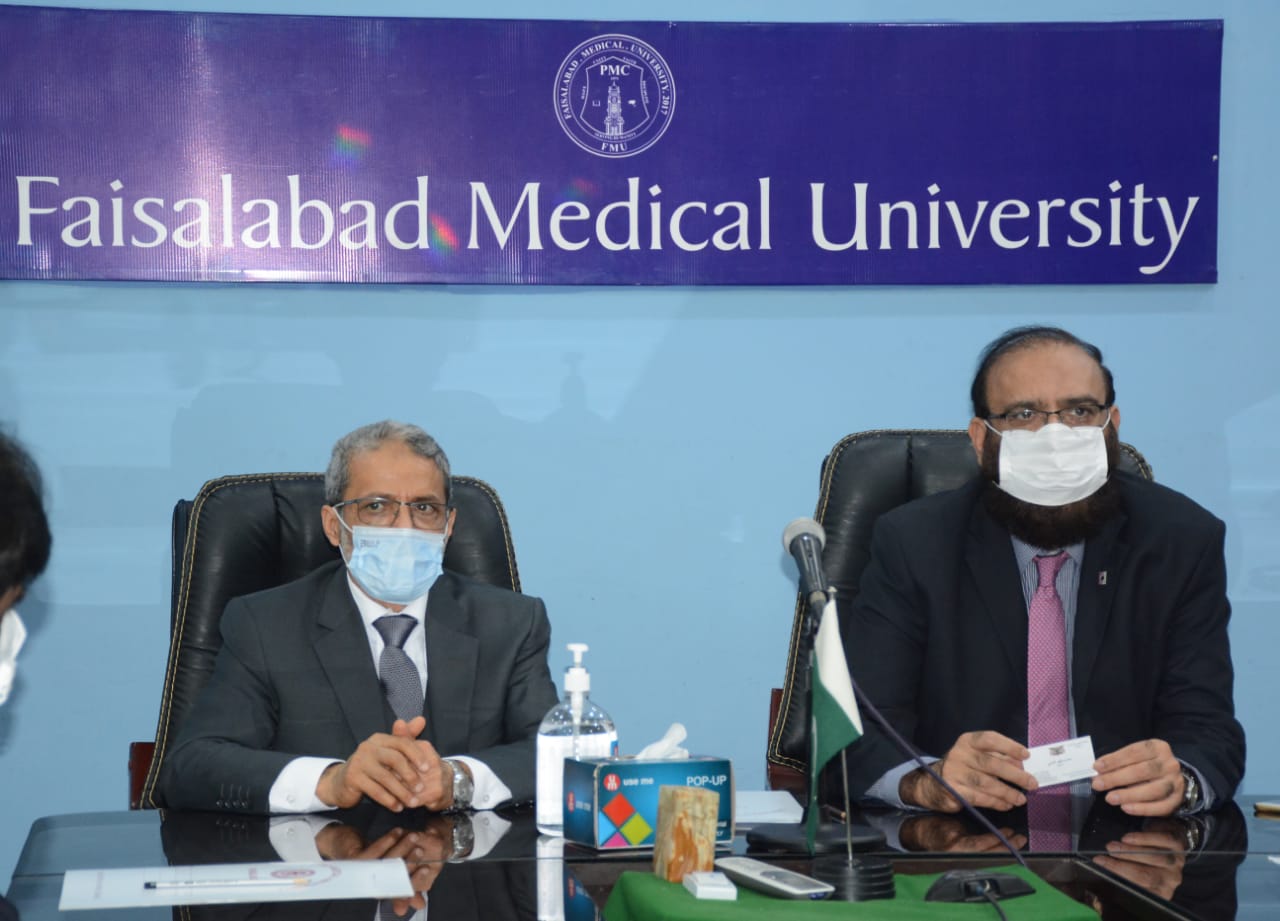 Today, Ambassador Muhammad Al-Ashabi visited Faisalabad Medical University, where he met with Prof. Dr. Zafar Ali Ch the Vice-Chancellor of the University, and heads of departments. He has been briefed on the progress being carried out to improve education and research quality at the university and the management of countering Covid 19. Ambassador has discussed the prospects of strengthening academic and research relations between the University and Yemeni medical educational institutions.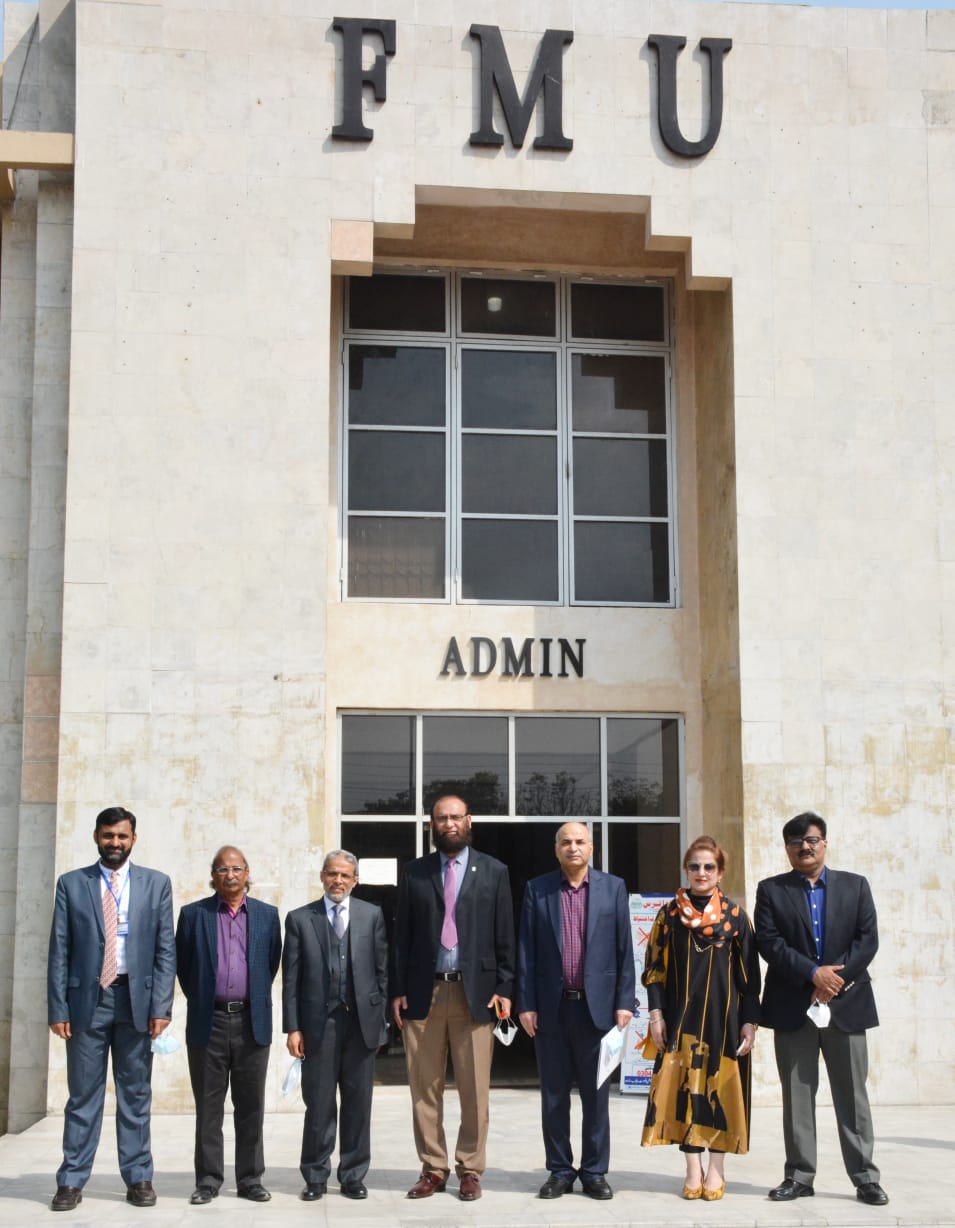 Picture with the VC of Faisalabad Medical University
Ambassador Alashabi also visited the University of Agriculture- Faisalabad. The fruitful meeting with Prof. Dr. Asif Tanveer, Pro Vice Chancellor and the Heads of Departments and colleges was also an opportunity for him to be enlightened on the progress of the University which has expressed a desire to strengthen academic and research relations with its counterparts the Yemeni colleges. Ambassador Alashabi expressed thanks and appreciation for the warm welcome and for the valuable information and wished the University and Pakistan more success and progress.
Professor Asif Tanveer also took the Ambassador to the University Desert Locust Research and Control Center where he was briefed on the researches and implemented efforts to combat this scourge, with Pakistani capabilities.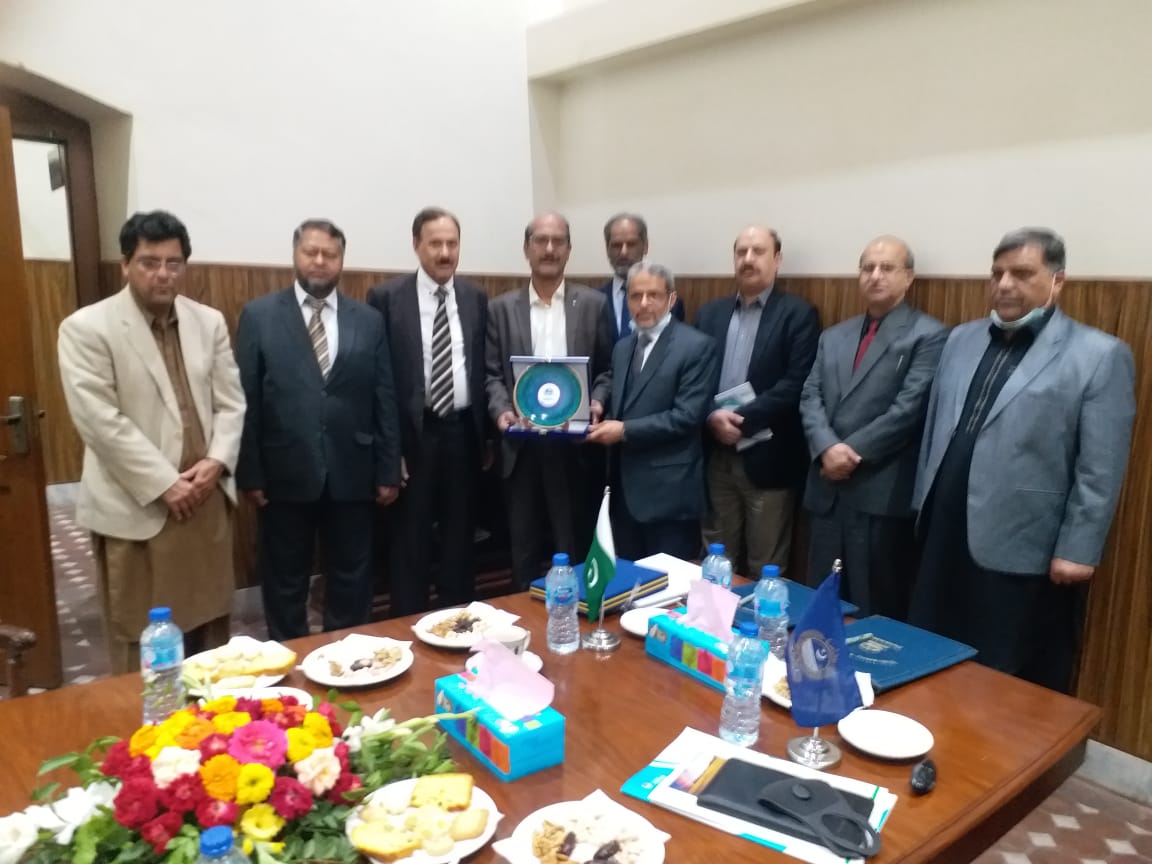 Picture with the VC of Agriculture University – Faisalabd
On the other hand, Ambassador Alashabi paid a visit to the Faisalabad Chamber of Commerce and Industry, where he met with Mr. Ch Talal Mehmood Senior Vice President, and a number of his colleagues at the Chamber, who expressed their desire to expand the scope of trade and further interests with Yemen.
Ambassador briefed the audience on the bilateral Yemen-Pakistan relations in various aspects and mentioning the common bonds between the two countries which represent a solid ground for promoting the interests between Yemen and Pakistan, expressing the Embassy's readiness to overcome the difficulties that may hinder their progress.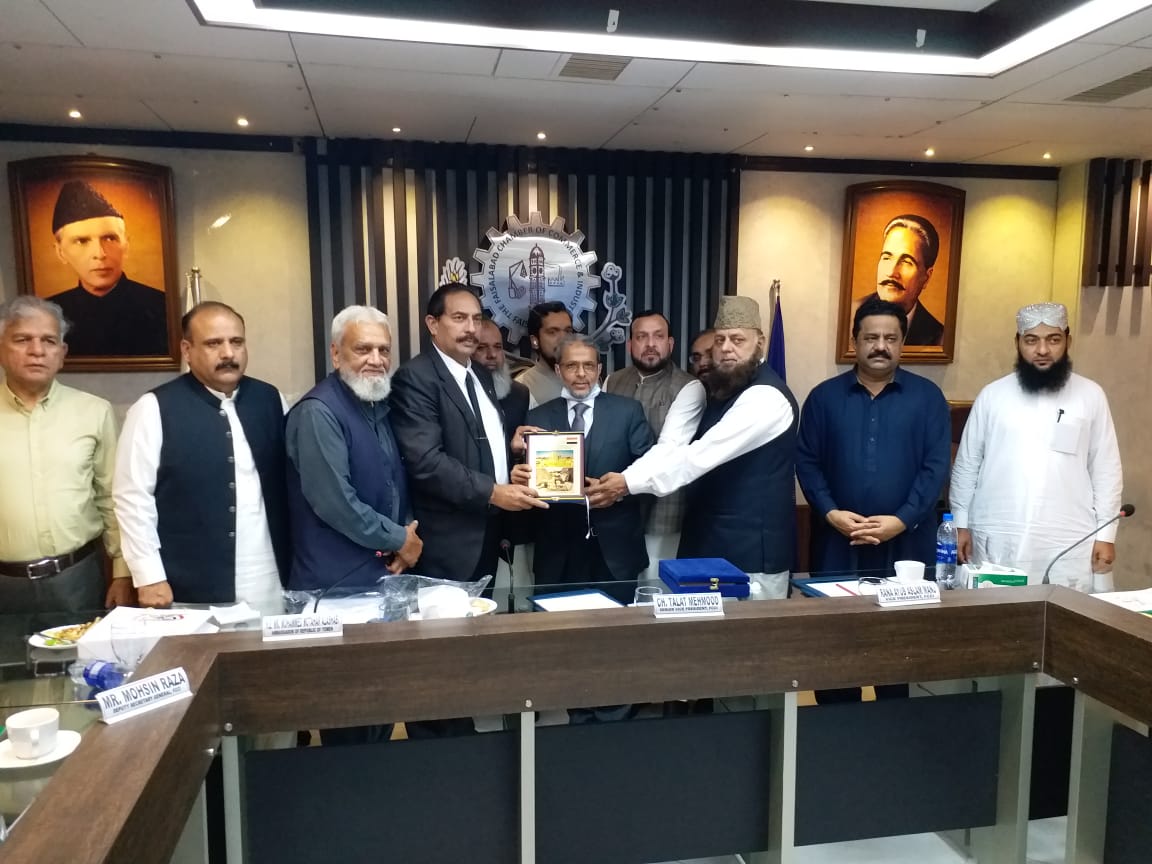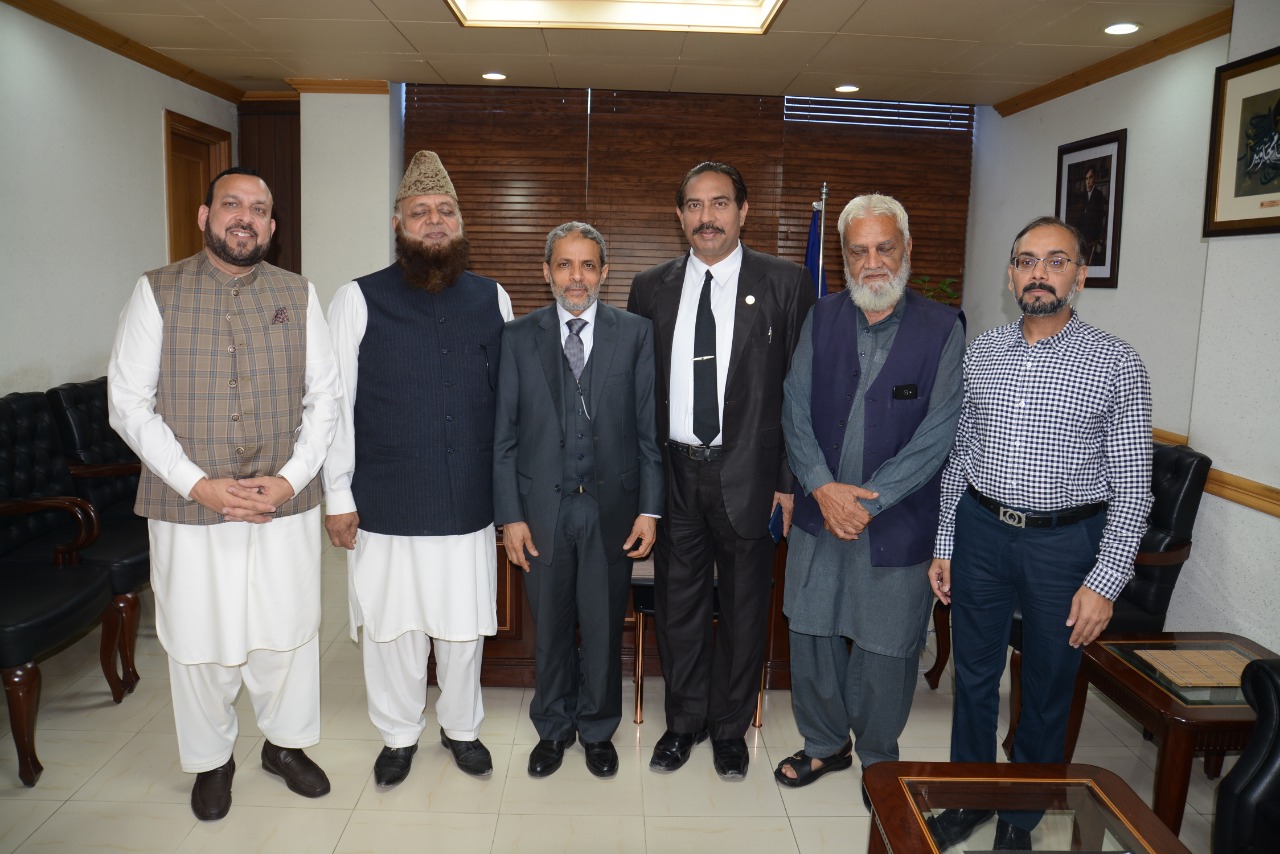 Pictures with members of Faisalabad Chamber of Commerce and Industry